Everyone deserves a refreshing break after a long period of work, but choosing the perfect holiday destination can be challenging. In this article, I will highlight five reasons why booking Vietnam tours for your holiday is an excellent choice.
1st and foremost, you may wonder where Vietnam is located. Vietnam is situated in Southeast Asia. With its favorable geography and diverse topography, including 3,265 km of coastline, mountains, deltas, bays, and rivers, Vietnam is an extraordinary country for eco-tourism. Nature is often considered a rare and expensive commodity in modern societies, but in Vietnam, it can be found everywhere. Some top destinations for amazing Vietnam tours include the captivating natural sculptures rising from emerald waters in Ha Long Bay, the breathtaking scenery of terrace rice fields in Sapa, the naturally sculptured limestone mountains alongside peaceful rivers in Tam Coc, the charming villages of Mai Chau, and the fascinating floating villages and markets along the Mekong River. Furthermore, Vietnam is home to seven UNESCO World Natural and Cultural Heritage Sites, guaranteeing a wonderful holiday experience tailored to your interests.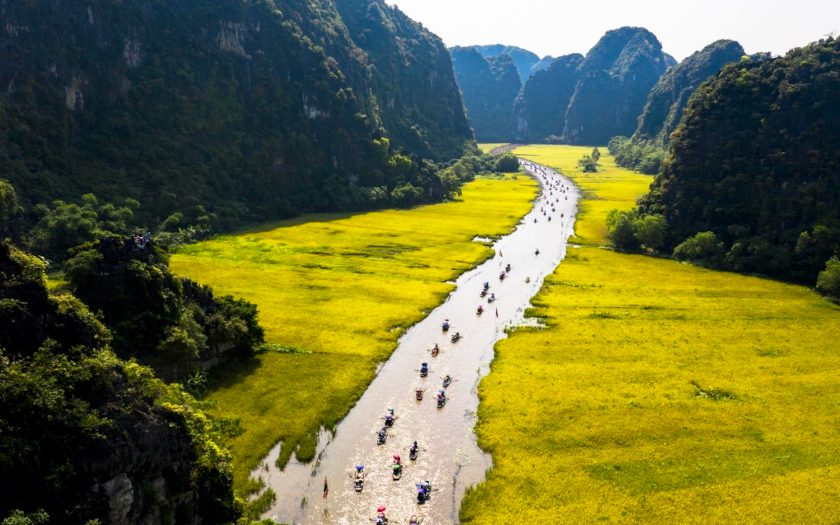 The 2nd reason to book Vietnam tours is security. Vietnam is widely recognized as one of the safest countries in the world. With a single governing party, the Communist Party, Vietnam maintains a highly controlled system. Foreigners in Vietnam receive high levels of protection, and the Vietnamese government imposes strict penalties on those who cause harm to foreigners. The feeling of safety while walking and traveling contributes to the overall enjoyment of your Vietnam holiday. This aspect of security is a crucial factor when considering Vietnam as your travel destination.
The 3rd reason to book Vietnam tours is the people. The Vietnamese are known for their happiness and friendliness. From cities to countryside areas, you will encounter cheerful faces everywhere. Engaging in conversations and interactions with local people is a delightful experience. They exude happiness in their daily lives and work towards a better future. This simple philosophy of finding joy in life is something that many people struggle to achieve worldwide, but it is ingrained in Vietnamese culture.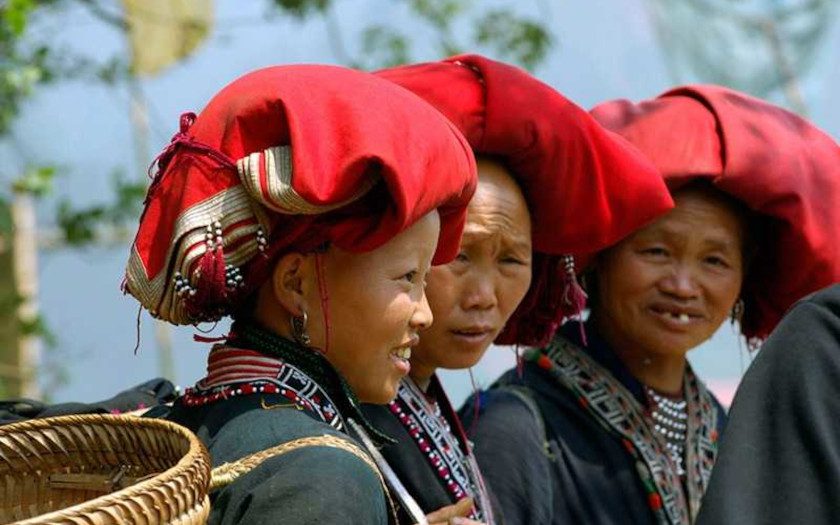 The 4th reason to choose Vietnam tours is the unique cultures of the 54 ethnic groups living harmoniously in one country. Each group has its own distinct culture, language, customs, and traditional attire, setting them apart from one another. For instance, the Red Dzao ladies wear colorful clothes with red scarves on their heads, while the Black H'Mong ladies don black attire. The Black Dzao ladies adorn their heads with white combs. Remarkably, despite living in the 21st century, these minority groups maintain their traditional ways of life. Vietnamese multiculturalism adds an amazingly interesting dimension to your Vietnam holiday.
Lastly, Vietnamese cuisine is simply excellent. It combines traditional Vietnamese cooking styles with influences from Chinese and French cuisine. The use of fresh ingredients and seasonal herbs, combined with the skillful techniques of Vietnamese chefs, creates a perfect culinary experience. During your Vietnam tours, you will indulge in a wide array of delectable dishes without worrying about weight gain. The secret lies in the chefs' mastery of cooking techniques.

In conclusion, booking Vietnam tours for your holiday is a wise decision due to the country's natural beauty, safety, friendly people, diverse cultures, and outstanding cuisine. Vietnam offers an unforgettable travel experience that will leave you with cherished memories.