Vietnam is blessed with several stunning bays that offer picturesque landscapes and unique experiences. Here are Vietnam's top 7 bays:
1. Ha Long Bay: Located in northeastern Vietnam, Ha Long Bay is undoubtedly the country's most famous bay. It is a UNESCO World Heritage Site known for its emerald waters, thousands of towering limestone karsts, and picturesque islands. Taking a cruise through Ha Long Bay is a must-do experience.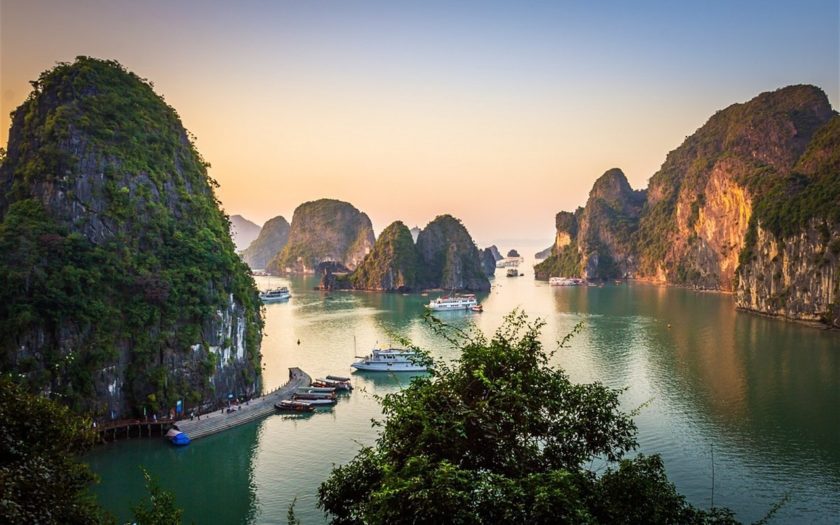 2.
Lan Ha Bay
: Situated adjacent to Ha Long Bay, Lan Ha Bay offers similar breathtaking scenery but with fewer crowds. The bay boasts pristine beaches, hidden lagoons, and karst formations. It's an excellent alternative for those seeking a quieter and more secluded experience.
3. Nha Trang Bay: Located on Vietnam's central coast, Nha Trang Bay is renowned for its turquoise waters and white sandy beaches. It's a popular destination for snorkeling, diving, and other water sports activities. The bay is also home to several picturesque islands, such as Hon Mun and Hon Tam.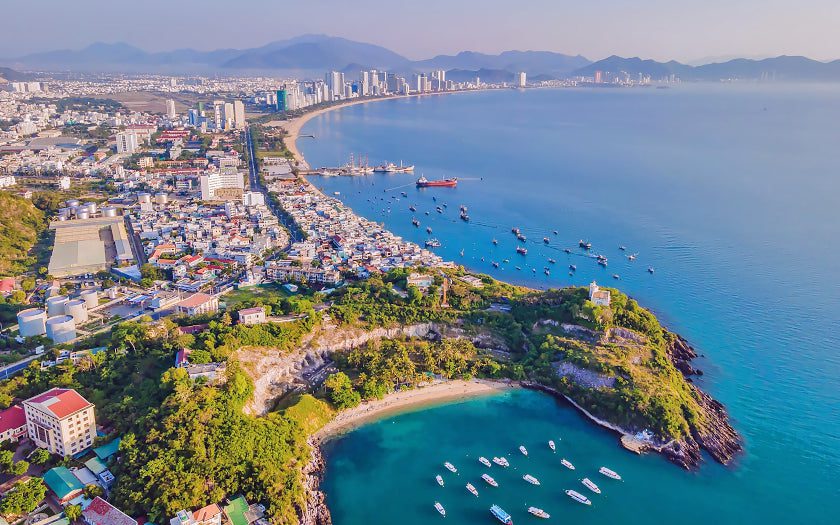 4. Vinh Hy Bay: Situated in Ninh Thuan Province, Vinh Hy Bay is a hidden gem known for its crystal-clear waters and unspoiled beauty. The bay is surrounded by towering cliffs, and its underwater world is rich in coral reefs and marine life. It's an ideal destination for diving, snorkeling, and relaxation.
5. Cam Ranh Bay: Another beautiful bay along Vietnam's central coast is Cam Ranh Bay. It offers a long stretch of sandy beaches and clear waters. Cam Ranh Bay is becoming increasingly popular among beach lovers and is known for its luxurious resorts.
6. Lang Co Bay: Located in central Vietnam, Lang Co Bay is a scenic bay situated between the cities of Da Nang and Hue. The bay boasts a stunning crescent-shaped beach, surrounded by mountains and lush forests. It's an excellent spot for swimming, sunbathing, and enjoying fresh seafood.

7. Bai Tu Long Bay: Situated northeast of Ha Long Bay, Bai Tu Long Bay is a less-visited but equally spectacular bay. It offers similar karst formations, emerald waters, and scenic beauty. Bai Tu Long Bay provides a more peaceful and off-the-beaten-path experience compared to its popular neighbor.
Each of these bays has its unique charm and attractions, offering visitors a chance to explore Vietnam's natural beauty and coastal wonders.