There is an abundance of exciting activities and attractions in Cambodia that will keep you engaged throughout your visit. Exploring the ruins at Angkor alone can occupy your time for days, and you can even soar above the complex in a hot-air balloon for a breathtaking aerial view. The country's beauty is heightened by its remarkable history, which you can delve into by visiting significant sites. However, it is equally important to connect with the friendly and resilient locals who have endured Cambodia's tumultuous past.
Here are some specific recommendations for your itinerary:
1. Temple exploration at Angkor: Marvel at the magnificent temples and capture stunning sunrise and sunset views. Hiring a knowledgeable guide will enhance your experience by uncovering the stories behind these remarkable structures.
2. Experience unique thrills: Unleash your adventurous side by firing a rocket launcher or M-16 at specialized venues in Phnom Penh or Siem Reap.
3. Aerial view of Angkor: Opt for a tethered hot-air balloon ride for an affordable and awe-inspiring way to observe the temples from above. Alternatively, you can indulge in a helicopter tour for an even more extravagant experience.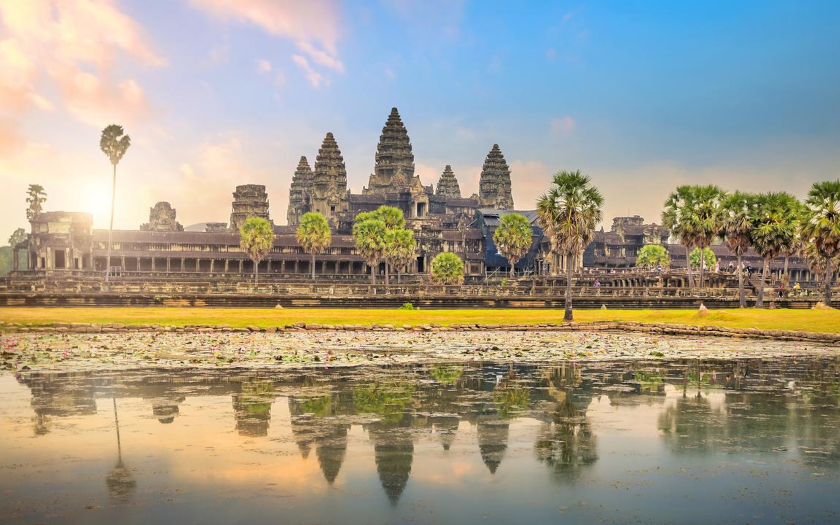 4. Visit Stung Meanchey Garbage Dump: Gain a humbling perspective on life by witnessing the harsh reality faced by many Cambodian children who spend their days scavenging through garbage to survive. Donations can be made to the on-site office of Pour Sourire D'un Enfant, a humanitarian organization.
5. Elephant rides: Embark on an unforgettable adventure by riding an elephant, an activity popular in Ratanakiri and Mondulkiri. Ensure you choose a reputable company and take a guide for safety precautions.
6. Sunset cruise along the Mekong River: Relax and absorb the local way of life during a one-hour cruise, offering glimpses into the lives of riverside communities. The sunset views from the boat are particularly enchanting.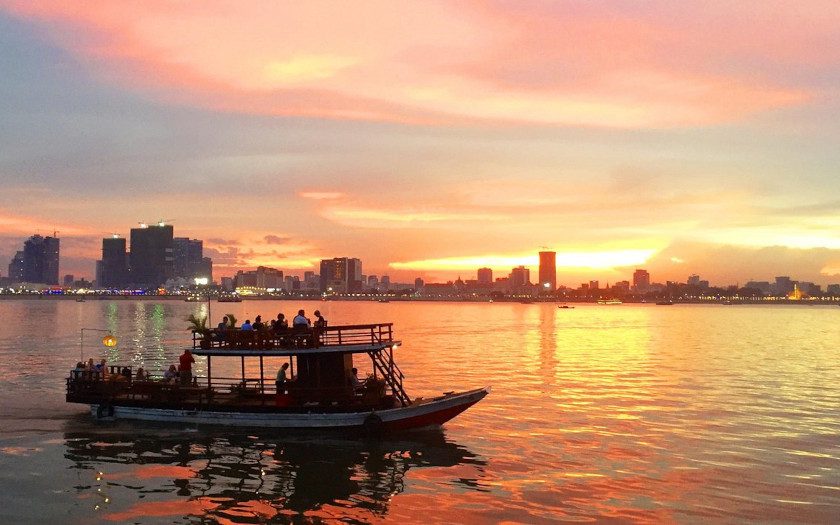 7. Stone and Woodcarving School in Siem Reap: Witness the intricate art of carving stone and wood as craftsmen replicate ancient Khmer temple designs. Supporting this endeavor also contributes to a good cause.
8. Volunteer or donate blood: Consider dedicating your time to a noble cause by volunteering with NGOs or charity organizations in Cambodia. Additionally, you can make a life-saving donation by giving blood to the Cambodian Red Cross.
7. Choeung Ek Memorial: Pay homage to the victims of the Killing Fields at this memorial located 15 km from Phnom Penh. The glass-encased display of approximately 8,000 skulls serves as a somber reminder of the tragic history.



10. Khmer kickboxing: Witness the resurgence of Khmer traditional boxing, known as Pradal Serey. Attend fights at the Olympic Stadium or smaller venues to experience this age-old martial art form.
11. Traditional Khmer performances: Immerse yourself in the rich cultural heritage of Cambodia by attending traditional Khmer theater shows. The Aspara Theatre at the Angkor Village Resort is a popular venue that showcases classical Khmer music and dance performances.



These suggestions provide a taste of the diverse and captivating experiences Cambodia has to offer, ensuring an enriching and memorable visit.