Vietnam, a beautiful Southeast Asian gem, is a country brimming with cultural wonders, breathtaking landscapes, and historical significance. From bustling cities to the tranquil countryside, Vietnam offers an array of destinations that cater to every traveler's desires. Join us on a visual journey as we explore the top 10 destinations in Vietnam, each offering a unique experience and a glimpse into the country's rich heritage.
Ha Long Bay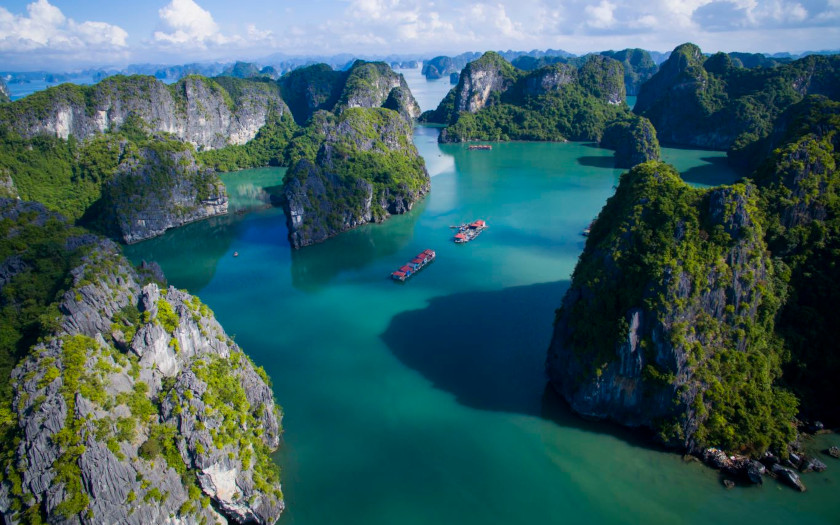 No exploration of Vietnam would be complete without a visit to Ha Long Bay. This UNESCO World Heritage Site is renowned for its ethereal beauty, featuring thousands of limestone karsts rising majestically from the emerald waters. Embark on a cruise and immerse yourself in the captivating scenery, while exploring hidden caves and floating fishing villages. As the sun sets over the bay, witness a mesmerizing display of colors that paints a picture of tranquility and romance.
Hoi An Ancient Town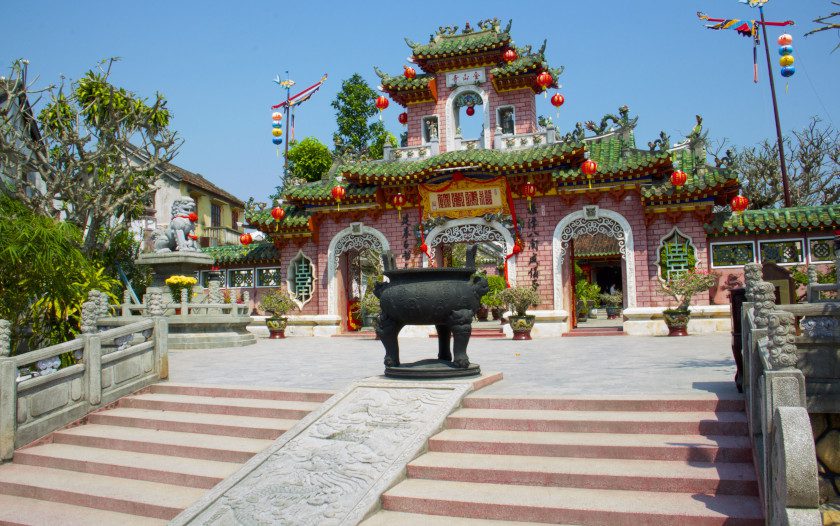 Transport yourself back in time as you wander through the enchanting streets of Hoi An Ancient Town. This well-preserved trading port from the 15th century showcases a harmonious blend of Vietnamese, Chinese, and Japanese architectural influences. Marvel at the colorful lanterns that adorn the streets, creating a magical ambiance at night. Don't miss the chance to explore the vibrant local markets, sample mouthwatering street food, and witness the skillful art of traditional tailoring.
Ho Chi Minh City

Formerly known as Saigon, Ho Chi Minh City is a bustling metropolis that pulsates with energy. Dive into its rich history at the War Remnants Museum and Cu Chi Tunnels, which offer a glimpse into Vietnam's turbulent past. Wander through the narrow streets of the atmospheric Old Quarter, filled with colonial-era buildings and vibrant markets. Indulge in the city's vibrant street food scene, or sip traditional Vietnamese coffee while observing the lively city life.
Nha Trang

For beach lovers and water enthusiasts, Nha Trang is a paradise waiting to be discovered. This coastal city boasts pristine sandy beaches, crystal-clear turquoise waters, and a vibrant underwater world. Immerse yourself in a range of water activities, such as snorkeling, scuba diving, or taking a boat trip to nearby islands. Don't forget to visit the iconic Po Nagar Cham Towers, an ancient temple complex perched atop a hill, offering panoramic views of the city and the sea.
Sapa

Nestled in the highlands of northern Vietnam, Sapa is a mountainous retreat that entices travelers with its awe-inspiring landscapes and vibrant hill tribe cultures. Trek through terraced rice fields that cascade down the valleys, explore local villages, and interact with ethnic minority groups such as the Hmong and Dao people. As you traverse the misty trails, you'll be rewarded with panoramic vistas of lush green mountains and cascading waterfalls that leave an indelible mark on your soul.
Hue

Unveil the imperial grandeur of Vietnam at Hue, the country's former capital and home to the Nguyen Dynasty's emperors. Step into the majestic Hue Imperial City, a UNESCO World Heritage Site, and explore its sprawling complex of palaces, temples, and tombs. Sail along the picturesque Perfume River and marvel at the iconic Thien Mu Pagoda, an emblem of the city. Immerse yourself in Hue's rich history and culture as you discover its captivating traditions, exquisite cuisine, and charming countryside.
Mekong Delta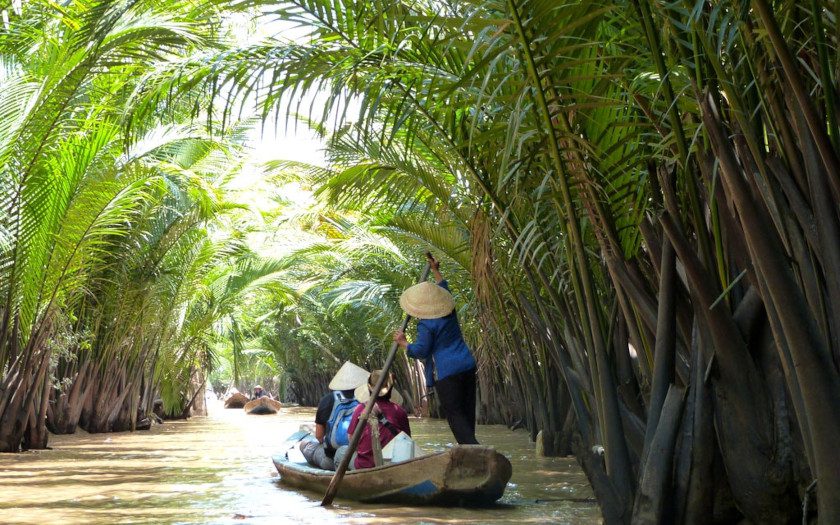 Embark on an enchanting voyage along the Mekong Delta, a vast network of waterways and lush green landscapes. Cruise through narrow canals fringed by coconut palms, visit floating markets bustling with activity, and witness the rural life that thrives along the riverbanks. Immerse yourself in the local culture, savoring fresh tropical fruits, interacting with friendly locals, and learning traditional handicrafts. Experience the charm and tranquility of this region, where life revolves around the ebb and flow of the mighty Mekong River.
Phu Quoc Island

Escape to the pristine shores of Phu Quoc Island, a tropical paradise that promises sun, sand, and serenity. Relax on white sandy beaches, take a dip in the azure waters, or snorkel among vibrant coral reefs teeming with marine life. Explore the island's lush national parks, trek through dense jungles, and discover hidden waterfalls. Don't forget to indulge in fresh seafood delicacies and immerse yourself in the laid-back island vibe that makes Phu Quoc a true haven for nature lovers and beach enthusiasts.
Da Nang

Nestled between the Annamite Range and the South China Sea, Da Nang is a vibrant coastal city that offers a perfect blend of natural beauty and modern attractions. Admire the impressive Dragon Bridge, which comes alive at night with its illuminating display. Marvel at the intricate carvings and panoramic views from the Marble Mountains, or relax on the stunning My Khe Beach, hailed as one of the world's most beautiful beaches. With its friendly locals and vibrant atmosphere, Da Nang is a destination that will captivate your heart.
Phong Nha-Ke Bang National Park

Venture into the depths of Phong Nha-Ke Bang National Park, a UNESCO World Heritage Site, and prepare to be awestruck by its extraordinary caves and karst formations. Explore the vastness of the world's largest cave, Son Doong, or marvel at the otherworldly beauty of the Phong Nha and Paradise caves. Trek through pristine forests, kayak along winding rivers and witness the park's diverse ecosystem, which is home to rare species. Phong Nha-Ke Bang National Park is a playground for adventurers and nature enthusiasts seeking an unparalleled experience.
Conclusion
Vietnam's top 10 destinations beckon with their unparalleled beauty, rich heritage, and diverse experiences. From the awe-inspiring landscapes of Ha Long Bay and Sapa to the cultural gems of Hoi An and Hue, this country offers an incredible tapestry of experiences. Immerse yourself in the vibrant cities, relax on stunning beaches, and explore the hidden gems that lie off the beaten path. Vietnam's charm lies not only in its picturesque landscapes but also in the warmth and hospitality of its people. Embark on this visual journey and let Vietnam captivate your senses and leave an indelible mark on your soul.